Certifications
Certifications - Agile Testing
As agile adoption continues within the industry, more testing and QA professionals are participating in agile projects. Likewise, the very nature of agile means that many non-testers are also regularly called upon to test. Coveros offers a number of courses that help both traditional testers/QA specialists and other software development professionals learn the concepts and the skills necessary to build better software and understand what makes testing on an agile project different.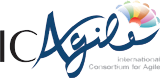 The International Consortium for Agile's goal is to foster thinking and learning around agile methods, skills, and tools. The ICAgile Agile Testing track focuses on the differences between agile and traditional software testing approaches, agile testing strategies and techniques, and test automation. Learners also gain an understanding of the tightly-coupled nature of agile testing and development, as well as the collaboration needed to to deliver quality software.
Coveros recommends From Fragile to Agile: Practical Approaches to Adopting Agile as both as a prerequisite for those seeking ICAgile's Agile Testing certifications and those practitioners who recognize the need to focus on "being" agile in addition to "doing" agile. Upon completion, successful attendees will be certified as an ICAgile Certified Professional (ICP). 
Appropriate for both novice and experienced software testers, developers expected to test within agile teams, and test and development managers, our Agile Tester Certification course is accredited for the ICAgile Certified Professional in Agile Testing (ICP-TST). Agile testers, test engineers, test managers, and developers will benefit from our Agile Test Automation—ICAgile course, accredited training for the ICAgile Certified Professional in Agile Test Automation (ICP-ATA).

Our fully-accredited online, Live Virtual classes make it easy for you and your team to prove that you know your stuff and set yourself apart with these internationally-recognized agile software testing credentials. During our Certification Celebration, buy one Live Virtual certification training class and get another one FREE. Share the learning by having multiple team members take the same class. Spread your team out to learn new things by taking different classes. Or, advance your own career by earning two certifications for the price of one! See details and register.
Upcoming Classes
Learn Wherever You Are
Live Virtual learning utilizes a feature-rich, virtual classroom to deliver more than 20 of our most popular courses. These live, online classes are delivered by certified experts and include engaging discussions, hands-on exercises, breakout sessions, and more.
Join Our Next Free Web Seminar
Insight and analysis from our expert instructors and industry partners.
Our Promise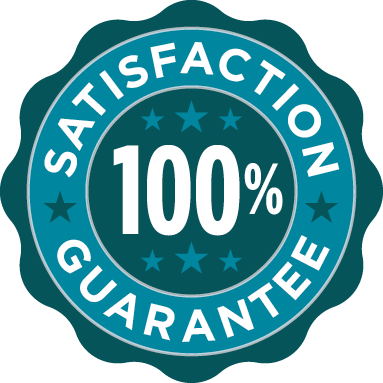 For more than twenty-five years, Coveros companies have helped thousands of organizations reach their goals of producing high-value and high-quality software. We offer a 100% satisfaction guarantee on all of our training courses. Our promise is simple—if we are unable to satisfy you, we will gladly refund your registration fee in full.
See What Our Students Have to Say
See What Our Customers Have to Say
"Rob Sabourin is a fantastic instructor - Provides outstanding real examples that make understanding concepts easy!"
Stanford Federal Credit Union
"Very good course. It helped me to solidify some of the processes I am already going through or beginning to go through as I work to implement Quality Assurance and a formal testing process within my company."
"I learned many new things from this course, though I have been doing software testing for the last eight years. I would have been far more efficient in my software testing career, had I learned these techniques eight years ago. I am glad I have done this Software Testing Certification training course from [you] "
Need More Direction?
Our learning journeys point you to the methods and skills you and your organization need to move to a new state, with improved core competencies and accelerated delivery methods.
Never Miss a Thing.
Sign up for our mailing list and stay up to date
on training opportunities.