Training Topics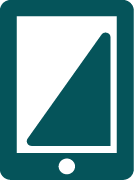 Mobile Development and Testing courses
Is your organization experiencing the challenges of developing and testing mobile software? Mobile is changing the way we live, play, and work and companies need to give their customers what they are looking for in their personal and business transactions. Mobile development is complex and testing these applications is fraught with risk. New techniques and approaches must be utilized to ensure your applications quality and functionality meets the needs and goals of your mobile applications.

Get your whole team ready for the challenges of mobile testing with team training. The shared experience of having all team members take the same courses puts everyone on the same page. Visit our Ways to Save page to learn about group discounts and to explore other ways to get your team the training it needs.
On-Site Training
Let us bring the training directly to you! Choose from over 60 courses.
Our Promise
For more than twenty-five years, Coveros companies have helped thousands of organizations reach their goals of producing high-value and high-quality software. We offer a 100% satisfaction guarantee on all of our training courses. Our promise is simple—if we are unable to satisfy you, we will gladly refund your registration fee in full.
See What Our Students Have to Say
"One of the most enjoyable courses at SQE. Rob has tried to use every second of the course time effectively."
"Despite the fact that 95% of my job is writing requirements there is always more to be learned about how to write more effectively and elicit requirements in a more comprehensive way. The course material was valuable but wrapped in Tim's practical experience and understandable examples was more useful for me to communicate the same concepts to others in the organization who did not attend."
"The course was a lot more practical than I anticipated. I'm thrilled to be able to take away actionable items from the webinar and to have more direction than I did beforehand. Thank you!"
Never Miss a Thing.
Sign up for our mailing list and stay up to date
on training opportunities.