Training Topics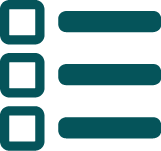 Project Management courses
Looking to improve your project management practices and create better software? Coveros offers courses to improve your project management skills in topics including outsourcing, agile development, managing risk, as well as general software project management. Training courses feature instructors with years of experience leading and planning successful software projects.
Coveros, formerly SQE Training, is a Registered Education Provider (R.E.P.) for the Project Management Institute (PMI), the world's leading not-for-profit membership association for the project management professionals. Our course catalog includes many courses offering PDUs needed to maintain your credential. See the courses and learn more.

Professional project management training can have benefits for quality, schedule, budget, and value, as well as for the satisfaction and long-term success of team members. Visit our Ways to Save page to learn about group discounts and to explore other ways to get your team the project management training it needs.
On-Site Training
Let us bring the training directly to you! Choose from over 60 courses.
Our Promise
For more than twenty-five years, Coveros companies have helped thousands of organizations reach their goals of producing high-value and high-quality software. We offer a 100% satisfaction guarantee on all of our training courses. Our promise is simple—if we are unable to satisfy you, we will gladly refund your registration fee in full.
See What Our Students Have to Say
"The instructor was a realist and fielded questions effectively based on our organization. Real life examples/ exercises were beneficial."
"Rob is a very engaging speaker and very knowledgeable on the subject matter he was covering. He's open to answering questions and genuinely wants to help us with our testing problems. Fantastic overall experience! Good choice of technology/setup for the virtual course. Alexa was great at organizing/managing the technical aspects - probably the most effective virtual meeting I have attended!"
"Rob presents a great deal of information in a spirited and engaging manner, bolstered by his personal anecdotes from his vast range of experiences. He is a very effective instructor."
Never Miss a Thing.
Sign up for our mailing list and stay up to date
on training opportunities.