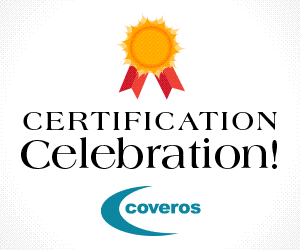 Whether you're looking to win a new contract for your organization or step up to a new level in your career, internationally-recognized certifications can help you and your team stand out from the crowd. Our agile, DevOps, and software testing certification training courses help you learn and put into use many of the industry's best practices—and earning these credentials help you and your team prove that you know your stuff.
During our Certification Celebration you can buy one of the Live Virtual certification training classes listed below and get another one FREE. Share the learning by having multiple team members take the same class. Spread your team out to learn new things by taking different classes. Or, advance your own career by earning two certifications for the price of one!
Join the celebration and get started today by completing the form below. Our Client Support team will process the registrations and email confirmation details, an invoice, and payment instructions. To register more than two people, please contact our Client Support team by calling 929.777.8102. This is a limited time offer, and certain restrictions do apply. See the full details below, or
contact us to learn more
.
OFFER DETAILS: Through July 31, 2020, purchase any of the courses and class dates specifically listed above and get a second class of equal or lesser value free. Register directly with our Client Support team at 929.777.8102 or through the form above. To register more than two people, please contact our Client Support team. AWS Certification classes are not included in this offer. This offer is only valid for new registrations and cannot be combined with other promotions.