Training Topics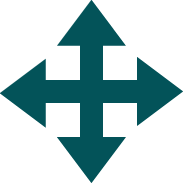 Agile Software Development courses
Is agile software development a goal of your organization? Choose the best agile training for you and your team from topics on scrum, agile development, test-driven development, and agile architecture. Prepare organizational leaders and change agents for adopting and scaling agile methods including scrum, eXtreme Programming (XP), and kanban. Learn everything you need to be an effective leader of agile projects to large-scale agile adoption.
Our agile, scrum, and lean instructors have been thought leaders and active practitioners in agile project delivery and lean organizational change initiatives for nearly a decade. Our courses are heavily interactive, as we share our experiences and discuss yours. We care that you realize true value, so we follow up to help ensure a successful transition from the classroom to the real world. Our scrum training is based on our considerable experience with the rollout and adoption of agile methodologies at companies from startups to the Fortune 250.

Most coaches agree that education is vital to the success of an agile transformation. The shared experience of having all team members take the same training puts everyone on the same page. Visit our Ways to Save page to learn about group discounts and to explore other ways to help your team succeed.
On-Site Training
Let us bring the training directly to you! Choose from over 60 courses.
Our Promise
For more than twenty-five years, Coveros companies have helped thousands of organizations reach their goals of producing high-value and high-quality software. We offer a 100% satisfaction guarantee on all of our training courses. Our promise is simple—if we are unable to satisfy you, we will gladly refund your registration fee in full.
See What Our Students Have to Say
"Best requirement test coverage I have had in years!!"
"The training was clearly laid out and oranized in a fashion that increased interest. Definitely a step above other training I have attended. No snoozing."
"The template is very thorough. I appreciate the 6-hour course (which was adequate/appropriate) to walk thru and better understand the material. I will use everything that I learned (with special focus on the workshop/interview/apprentice activities). Thank you!!!"
Never Miss a Thing.
Sign up for our mailing list and stay up to date
on training opportunities.