Private Virtual Team Training
Private Virtual Team Training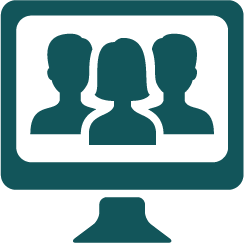 Building skills and making learning stick in today's complex and fast-changing world requires a strategic learning approach and plan. With our learning paths and learning journeys, we work with you to identify what skills your team needs, then provide tailored learning opportunities to build those capabilities.
We have more than 50 courses that we can deliver privately to your team in an interactive virtual environment or at your location. We have options to customize the curriculum and the schedule to your organization's specific needs or to include follow-on coaching and mentoring.
Scheduling is easy—our team sets up a pre-class call, coordinates with instructors, connects with certification boards, and more, to deliver a superior learning experience. Reach out to learn how easy—and how affordable—it is to bring professional training and coaching to your team.
See What Our Students Have to Say
See What Our Customers Have to Say
"This was an excellent course and exceeded my expectations. The instructor was very knowledgeable."
"The instructor was very knowledgeable about the subject and able to communicate the information well. Even as a new tester it gave me ideas and new ways to look at problems."
"I liked that there was an emphasis on hands-on exercises and that a great application to test with was provided as well as some real-world examples of what is not great. I liked that the instructor helped with the exercises to avoid frustration for students. I enjoy the reinforcement of the developer/tester dynamic required to make testing viable and coordinated."
Never Miss a Thing.
Sign up for our mailing list and stay up to date
on training opportunities.