Training Topics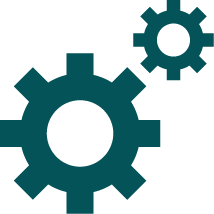 DevOps courses
Find out how the practice of DevOps brings interdependence of software development and operations with greater speed and agility throughout the entire development lifecycle. Learn from industry experts how your organization can apply DevOps concepts to improve deployment frequency and time to market, reduce lead time, and more successfully deliver stable new features. Coveros offers courses on DevOps, which include industry best practices taught by industry leaders. Find out how your organization can take the journey to continuous delivery, continuous integration, and continuous deployment.

Many successful DevOps professionals agree that education is vital to the success of a DevOps transformation. The shared experience of having all team members take the same training puts everyone on the same page. Visit our Ways to Save page to learn about group discounts and to explore other ways to help your team succeed.
On-Site Training
Let us bring the training directly to you! Choose from over 60 courses.
Our Promise
For more than twenty-five years, Coveros companies have helped thousands of organizations reach their goals of producing high-value and high-quality software. We offer a 100% satisfaction guarantee on all of our training courses. Our promise is simple—if we are unable to satisfy you, we will gladly refund your registration fee in full.
See What Our Students Have to Say
""Course was great. Learned more in two days than in years""
"I enjoyed the real life examples from Gene. It makes more sense when its put in a real world scenario. I will be able to take a lot of this information back to my team and support the development efforts and project efforts with a new mind set."
Auto Club Insurance Company of Florida
"I have been doing this a long time and I feel like I learned more in these two days than I have practicing it daily!"
Never Miss a Thing.
Sign up for our mailing list and stay up to date
on training opportunities.