Coaching & Consulting
Coaching & Consulting
Growing individual and team skills within your enterprise requires an immersive learning approach in today's complex and fast-changing technology world. Our interactive learning experiences and our new Coaching and Consulting services give your teams the core competencies and tools required to deliver more secure software with agility.
Combining our agile, DevOps, security, or testing courses with the deep technical expertise of our engineers and hands-on coaches is the most effective way to reinforce what has been learned and apply new skills in existing projects. Working collaboratively with organizational leaders and teams, our experts build a comprehensive learning, coaching, and process improvement plan you can implement.
Our multi-step approach has been used by organizations of all sizes in finance, health care, insurance, technology, state and federal governments, and more. Getting started is quick and requires only a small investment when combined with our training courses. To learn more about our process—or to hear about some of our recent success stories—contact us today.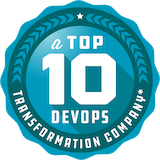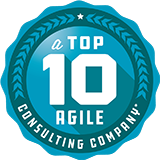 A Top Agile and DevOps Consulting Company
Recognized as one of the Top Ten Most Promising Companies that provide DevOps solutions to transform businesses by CIO Review, April 2021.
Named one of the Top Ten Most Promising Agile Consulting & Services Companies by CIO Review, October 2018.
See What Our Students Have to Say
See What Our Customers Have to Say
"The custom test automation framework and sample test cases that Coveros created jump-started our agile testing efforts. "
"Coveros did an excellent job reviewing and addressing our software test automation challenges. They identified and helped us implement a custom and innovative solution to set us on a path toward test automation."
Delta Dental of Wisconsin
"Coveros understood the implications of releasing high-quality, secure software to beta and regular users. They ensured the software produced met the high standards we were looking for to gain the right momentum for a full launch."
Never Miss a Thing.
Sign up for our mailing list and stay up to date
on training opportunities.