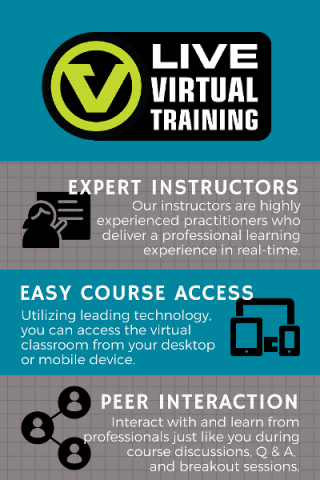 Software professionals across the development lifecycle who need practical knowledge on the fundamental concepts of testing will benefit from our
Software Tester Certification—Foundation Level
course. Participants gain the basic skills required of a software test professional and get a more complete view of how testing fits into software development.
Developed and delivered by top experts in the testing industry, the course helps you build a solid foundation in testing and is fully-accredited training for the International Software Testing Qualifications Board® Certified Tester—Foundation Level (CTFL) qualification. In addition to traditional classroom training, the course is offered in both of our online learning options, making it easy for you to chose the method that's just right for you.
Prefer the instant feedback of learning from an instructor? On a tight timeline and need the training and/or certification soon?
Try Live Virtual
. You get expert instruction, delivered in manageable training sessions in just one week. Classes are scheduled monthly.
Are you a self-employed or self-motivated professional and need more flexibility? Do you prefer a self-directed learning style?
Try eLearning
. Our dynamic, asynchronous course allows you to learn and review at your own pace, when and where it's convenient for you.
View a course demo now
.
Having trained more than 30,000 software professionals around the world, we are continually investing in the quality of our content and our instructors to provide a professional training experience each and every time—no matter which delivery method you choose.
We are happy to help you determine which method is right for you and your organization. Both
Live Virtual
and
eLearning
provide excellent team training benefits as well, and special pricing is available for groups of 3 or more. Our Training Advocate can answer your questions, share references from some of our repeat customers, and assist you in the approval process. Complete the form below to be contacted for a personal consultation.
---
Never Miss a Thing.
Sign up for our mailing list and stay up to date
on training opportunities.