Agile Transformation Best Practices
Agile Transformation Best Practices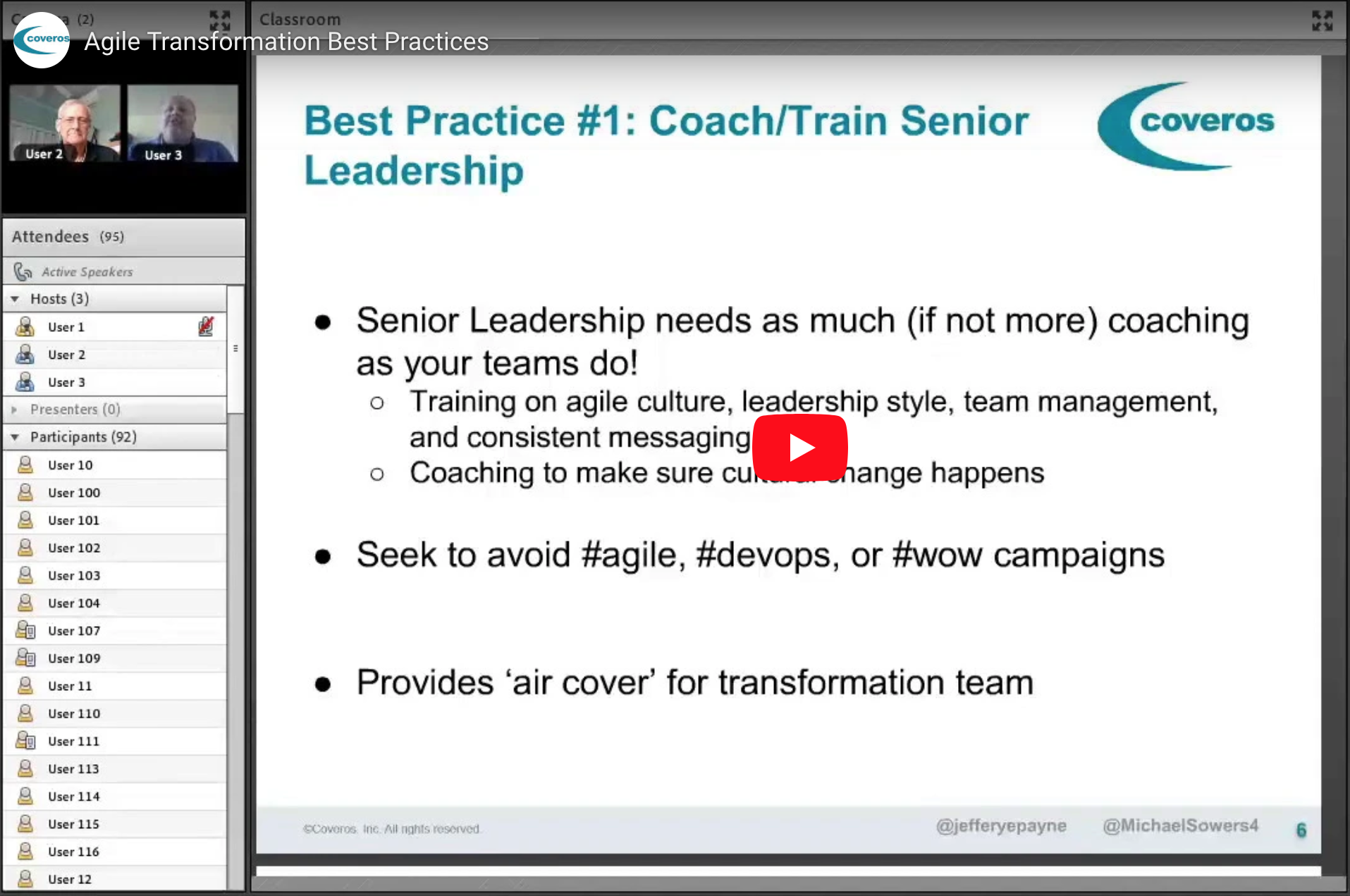 Whether it's agile, DevOps, or digital, the best practices of a successful transformation are often the same. Coveros CEO Jeffery Payne and Executive Vice President Michael Sowers discuss the Agile Transformation Best Practices they've used to successfully transform a variety of large organizations during the past decade.
Never Miss a Thing.
Sign up for our mailing list and stay up to date
on training opportunities.