Avoiding DevOps Anti-Patterns
Avoiding DevOps Anti-Patterns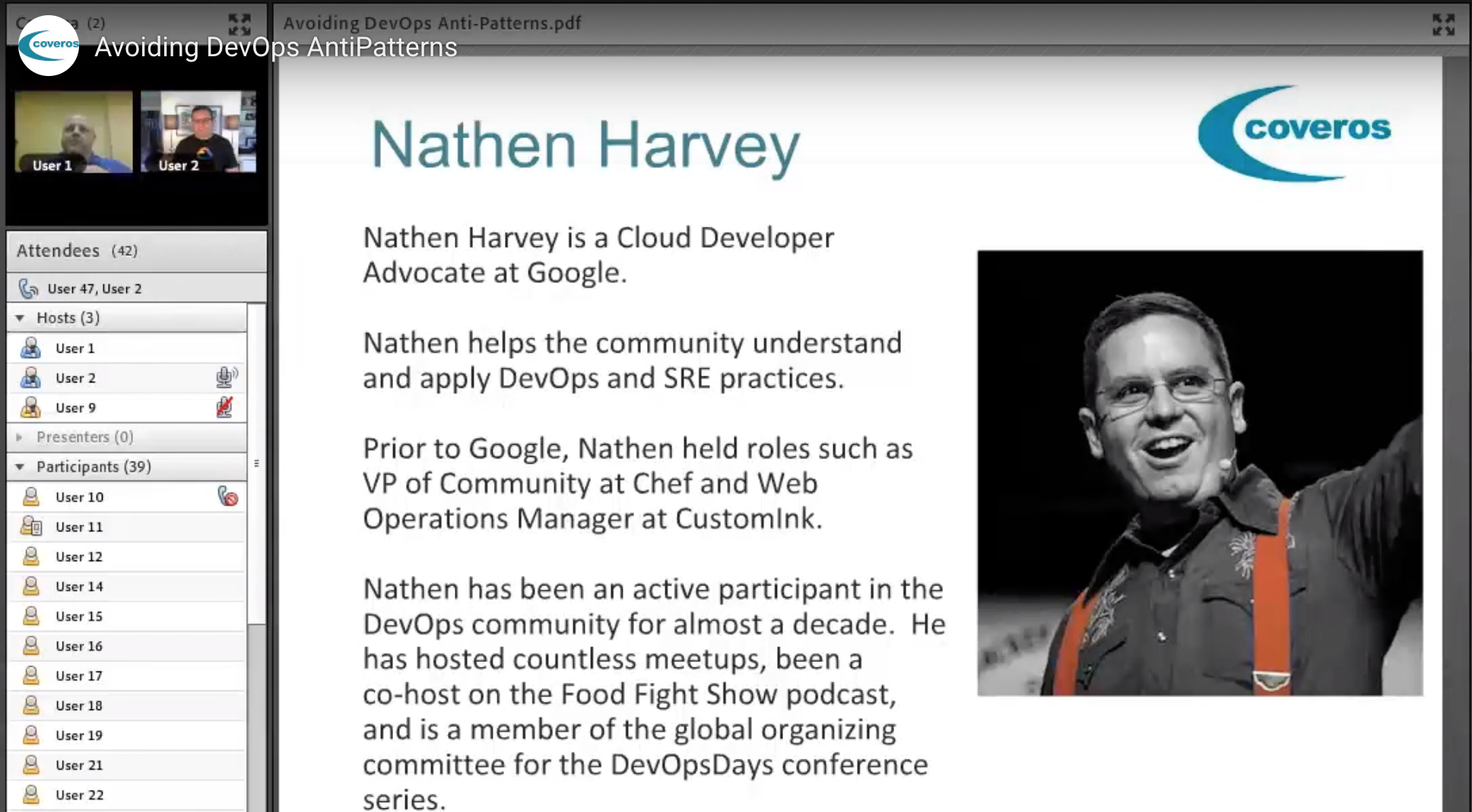 While there are many organizations who have successfully transitioned to a DevOps process, an equal number have succumbed to a DevOps Anti-Pattern and not had success. Jeffery Payne from Coveros and special guest Nathen Harvey from Google discuss the DevOps Anti-Patterns they have seen in the wild and what can be done about them. Learn how to avoid these anti-patterns altogether or, if you are already down the road toward one of them, get practical advice on how to get your DevOps initiative back on track.
Never Miss a Thing.
Sign up for our mailing list and stay up to date
on training opportunities.