Building Confidence in Your Automation
Building Confidence in Your Automation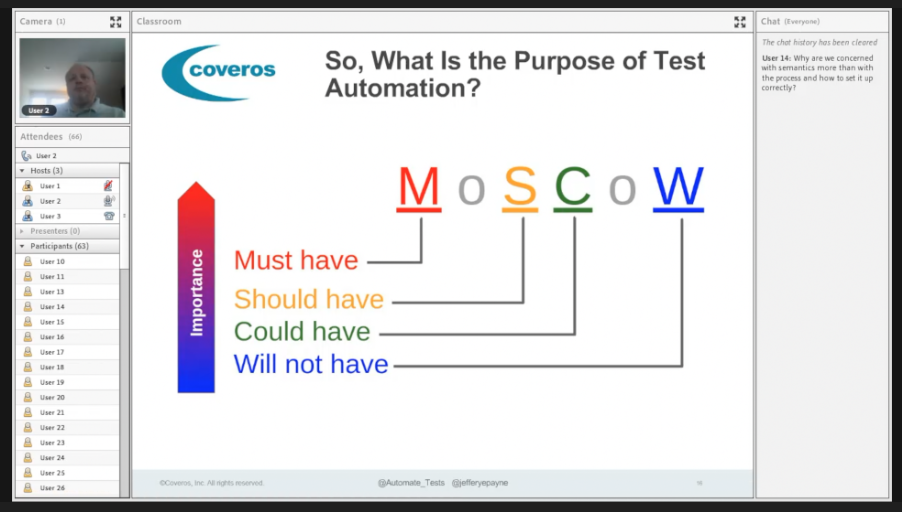 Drawing on his years of experiences building test automation and frameworks and advising organizations of all sizes, Max Saperstone recently delivered a keynote address at STARWEST on how teams can achieve robust, maintainable tests that deliver confidence in their application. During this web seminar, Max and Coveros CEO, Jeffery Payne, discuss the key takeaways of this address, including how to structure more maintainable automated tests and developer testing and deployment techniques that can be used to programmatically verify test correctness.
Never Miss a Thing.
Sign up for our mailing list and stay up to date
on training opportunities.