Building an Empowered Agile Delivery Team
Building an Empowered Agile Delivery Team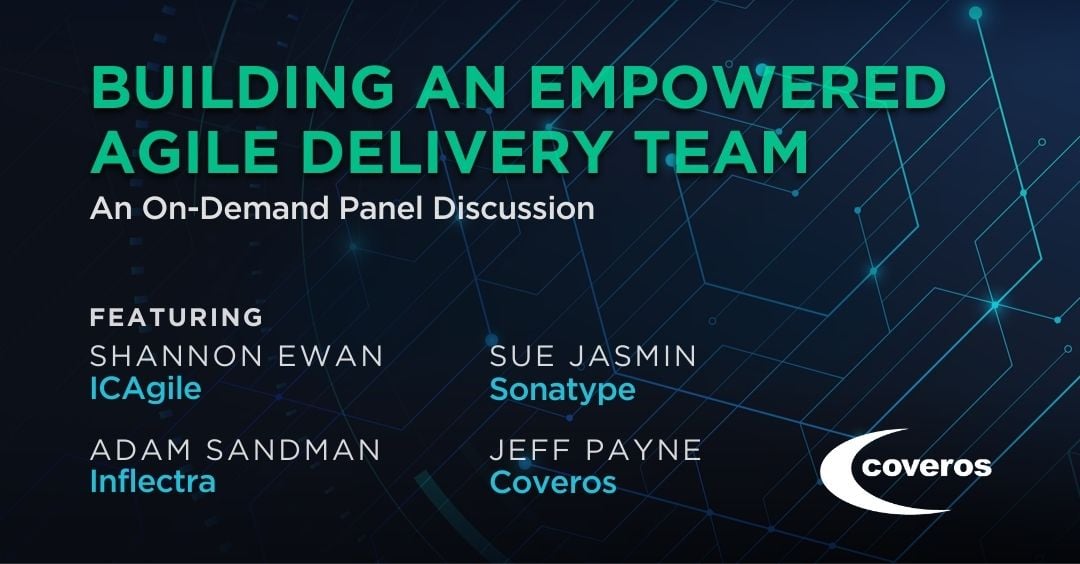 Building an Empowered Agile Delivery Team
Shannon Ewan, Managing Director, ICAgile
Sue Jasmin, Director of Agile Coaching, Sonatype
Adam Sandman, CEO, Inflectra
Jeffery Payne, CEO, Coveros
Mass layoffs. Quiet quitting. Economic uncertainty. Today's agile and DevOps leaders face unprecedented challenges in keeping their teams engaged. Join industry experts and Coveros strategic partners as they discuss emerging strategies for engaging, retaining, and inspiring agile and DevOps teams in a changing environment.
Never Miss a Thing.
Sign up for our mailing list and stay up to date
on training opportunities.