DevSecOps Transformation Best Practices
DevSecOps Transformation Best Practices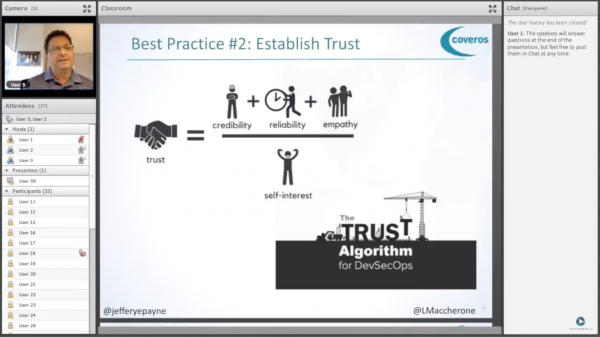 DevSecOps experts Jeffery Payne (Coveros) and Larry Maccherone (Comcast) discuss the DevSecOps transformation best practices they've used to successfully transform a variety of large organizations during the past decade.  Download the session materials here. Learn how to gain buy-in from both software development and security teams for a DevSecOps approach, and leave with valuable information on how to transform your culture to make DevSecOps a reality.
Never Miss a Thing.
Sign up for our mailing list and stay up to date
on training opportunities.