Five Reasons Why Agile Isn't Working
Five Reasons Why Agile Isn't Working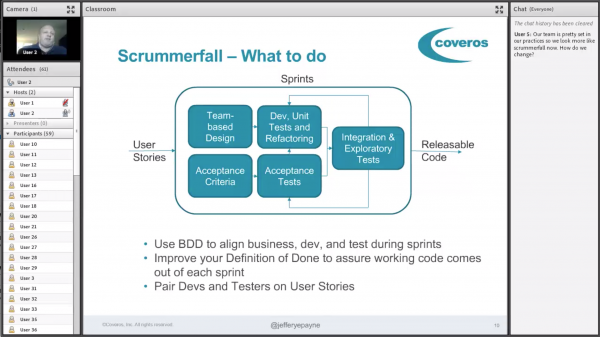 Agile expert Jeffery Payne discusses the five most common reasons why organizations struggle with agile and how organizations have overcome their struggles and successfully adopted agile. Download the session materials here.  Take home tips and ideas for how to immediately improve your agile approach and move toward a better software process.
Never Miss a Thing.
Sign up for our mailing list and stay up to date
on training opportunities.