A Leadership Roadmap for More Effective Agile
A Leadership Roadmap for More Effective Agile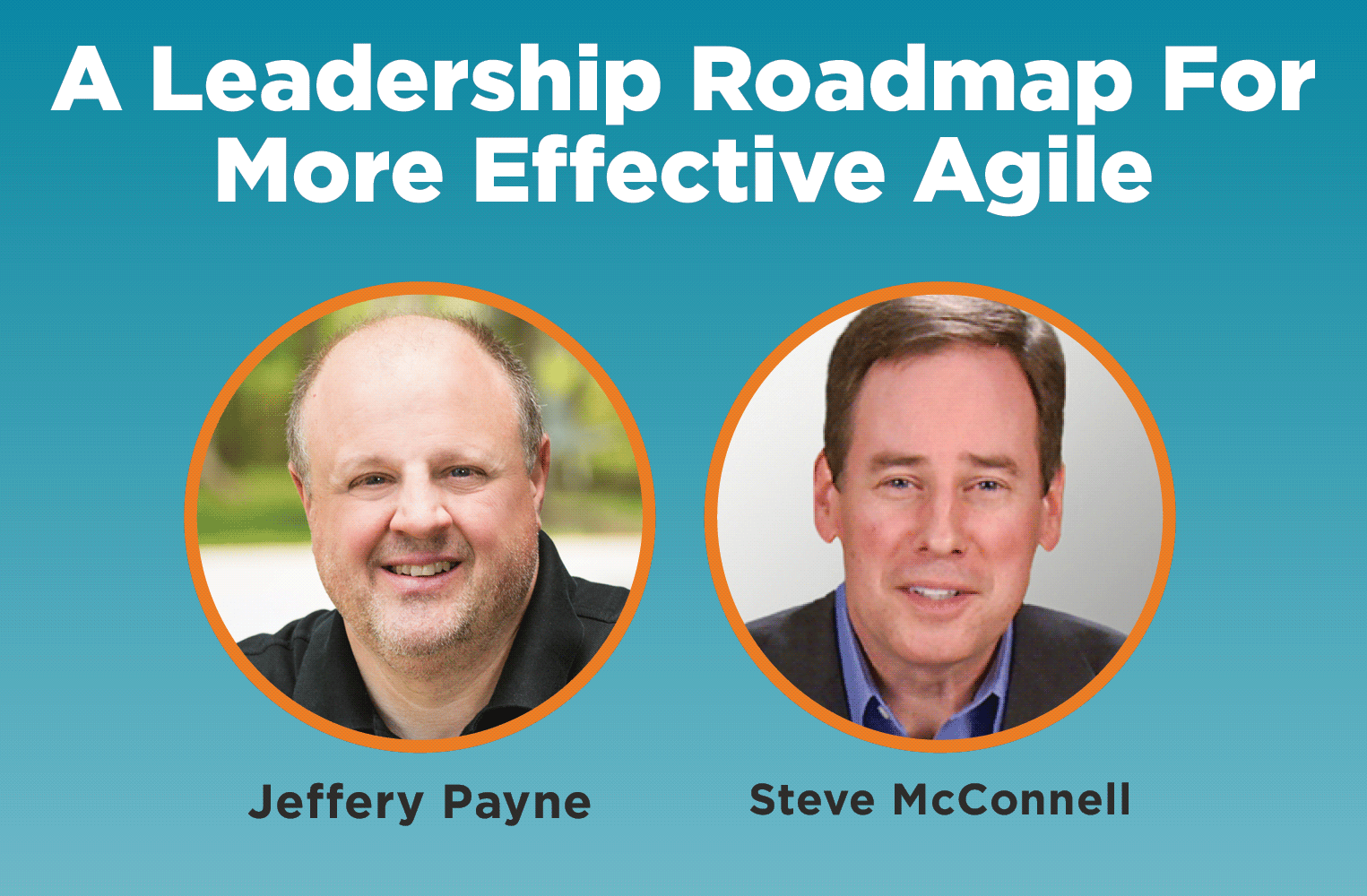 Successfully adopting Agile is more difficult than many anticipate. There are cultural, organizational, team, and technical challenges that must be addressed for Agile to be effective. Fortunately, Agile has been around for nearly 20 years, and a wealth of information exists to help and guide organizations seeking to do it right. Listen in as CEO Jeffery Payne and special guest, Steve McConnell, author of the book More Effective Agile: A Roadmap for Software Leadership explore the practical considerations needed to ensure you reap the full benefits of Agile.
Never Miss a Thing.
Sign up for our mailing list and stay up to date
on training opportunities.