Lessons Learned Designing Tests for CI/CD
Lessons Learned Designing Tests for CI/CD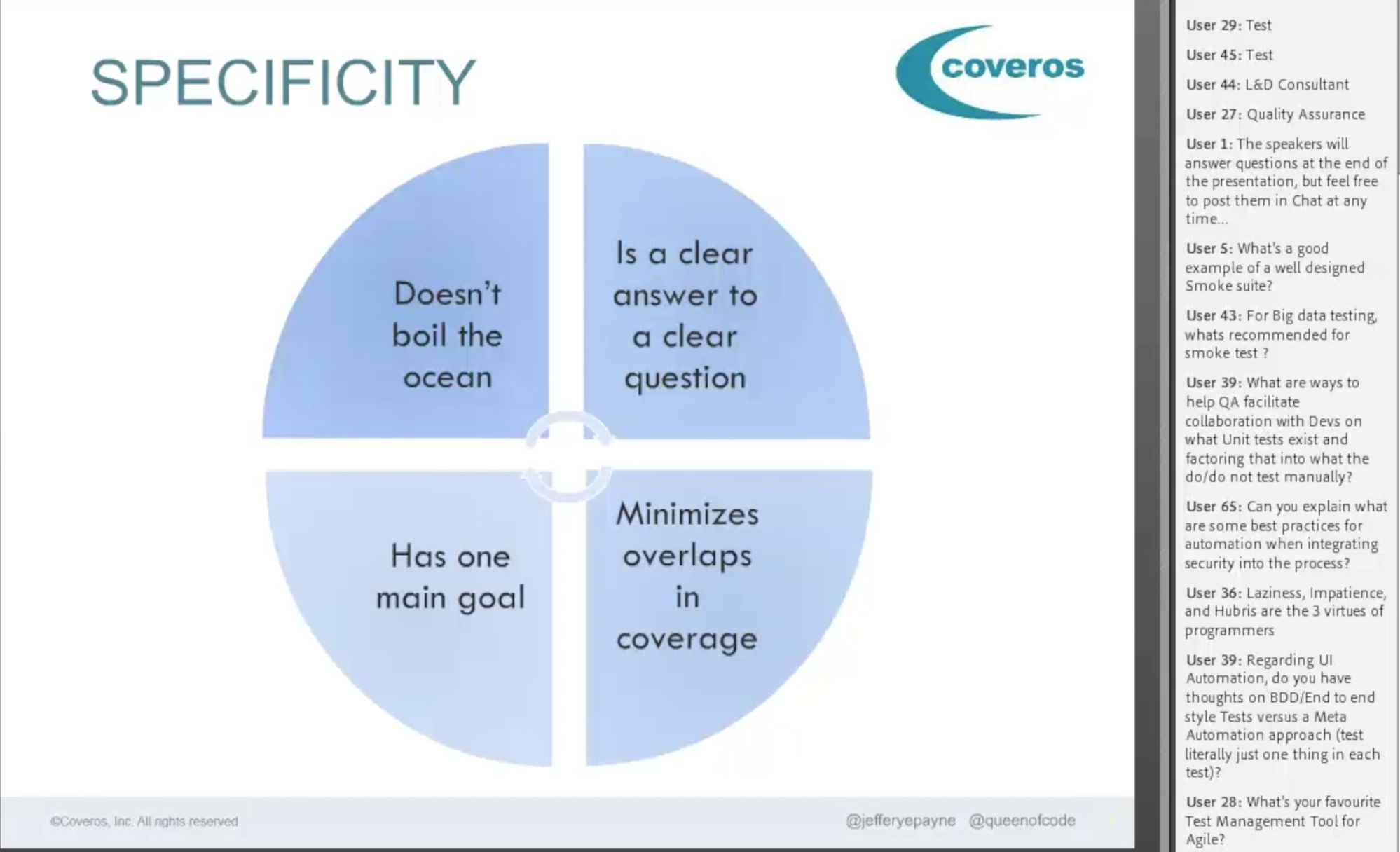 Learn key test design principles—applicable to organizations both large and small—that allow you to take full advantage of a DevOps pipeline's capabilities without introducing unnecessary bottlenecks. Listen in as Coveros CEO Jeffery Payne and special guest Melissa Benua, Engineering Lead at mParticle, discuss lessons learned designing tests for continuous integration/delivery. Explore how to make highly reliable tests that run fast and preserve just enough information to let testers and developers determine exactly what went wrong and how to reproduce the error locally. Leave this webinar with ideas on how to avoid testing pitfalls when integrating tests into DevOps.
Never Miss a Thing.
Sign up for our mailing list and stay up to date
on training opportunities.