Leveraging Open Source Tools for DevSecOps
Leveraging Open Source Tools for DevSecOps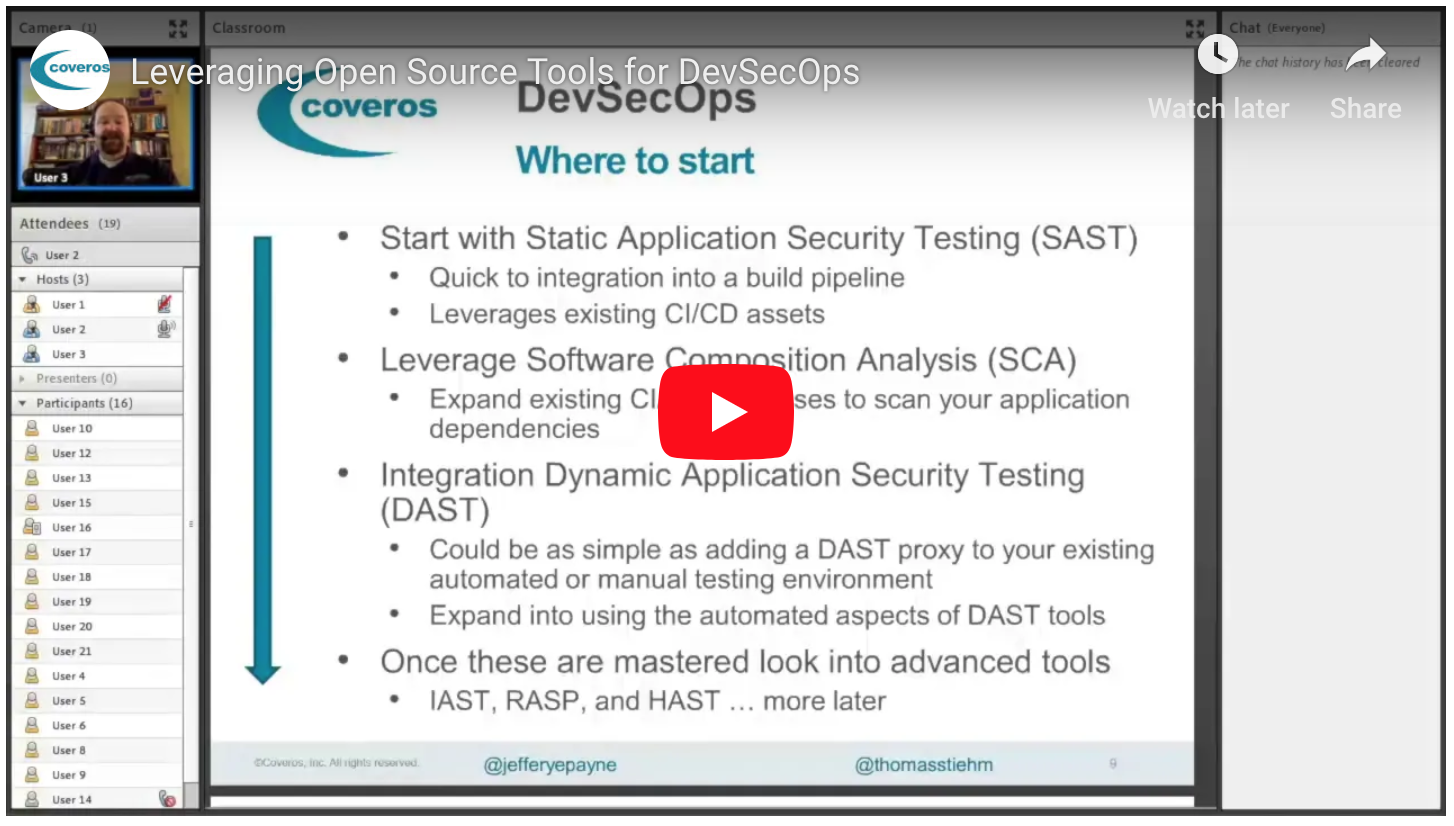 Organizations today are seeking ways to improve the efficiency of software delivery while still meeting quality and security objectives. DevSecOps provides processes, practices, and tooling to effectively integrate security into your DevOps process, so your software applications can be built, tested, deployed, and used securely. Coveros CEO Jeffery Payne and CTO Tom Stiehm discuss how to leverage open source security tools in a DevOps pipeline and how to shift security left in your delivery process.
Never Miss a Thing.
Sign up for our mailing list and stay up to date
on training opportunities.