No More Excuses: Overcoming Key Challenges to DevOps Test Automation
No More Excuses: Overcoming Key Challenges to DevOps Test Automation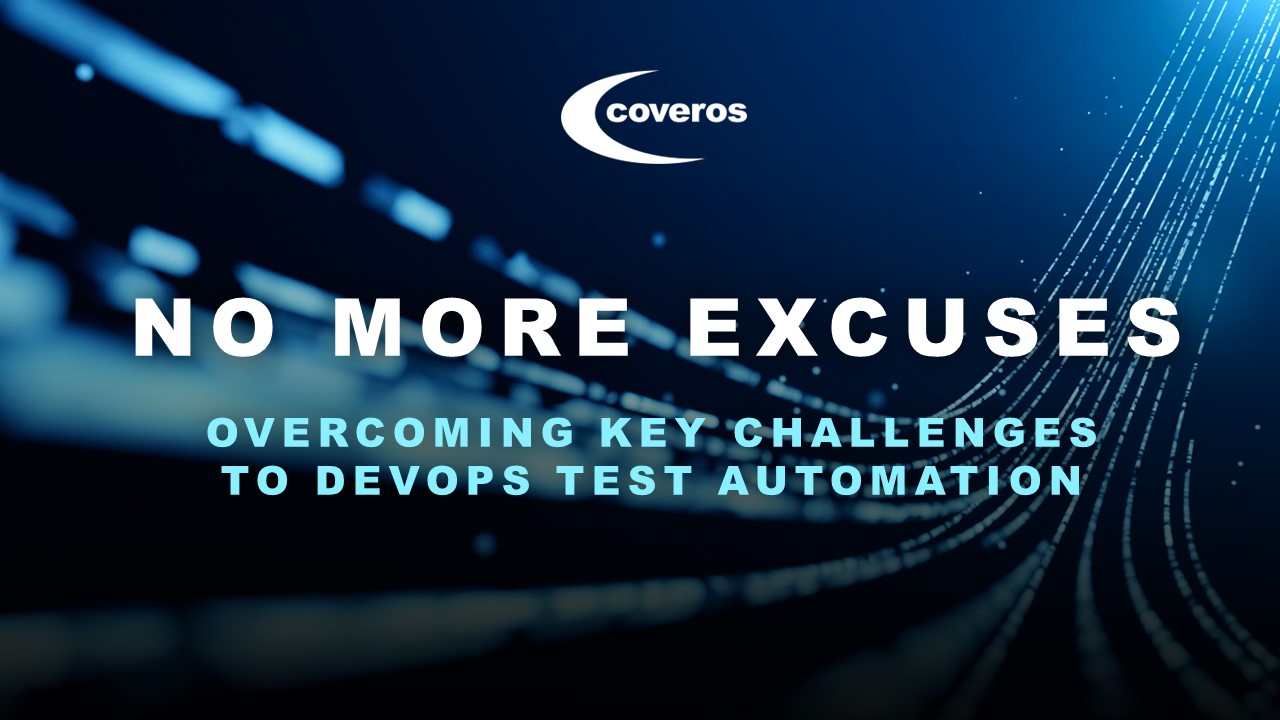 When done correctly, test automation has the potential to improve the efficiency of the DevOps delivery pipeline. But, far too many organizations struggle to implement an automation strategy that works. In his decades of experience spearheading Agile and DevOps transformations, Coveros CEO Jeff Payne has heard just about every excuse for why test automation can't work in DevOps. The truth is it can. You just need to know how to do it right.
Join Jeff as he walks us through:
What DevOps is and how it can help your organization accelerate delivery.
What the benefits of test automation are, especially in the context of DevOps.
What are the common challenges organizations face when implementing test?
Never Miss a Thing.
Sign up for our mailing list and stay up to date
on training opportunities.