Practical Advice for Agile Leaders During DevOps Transformations
Practical Advice for Agile Leaders During DevOps Transformations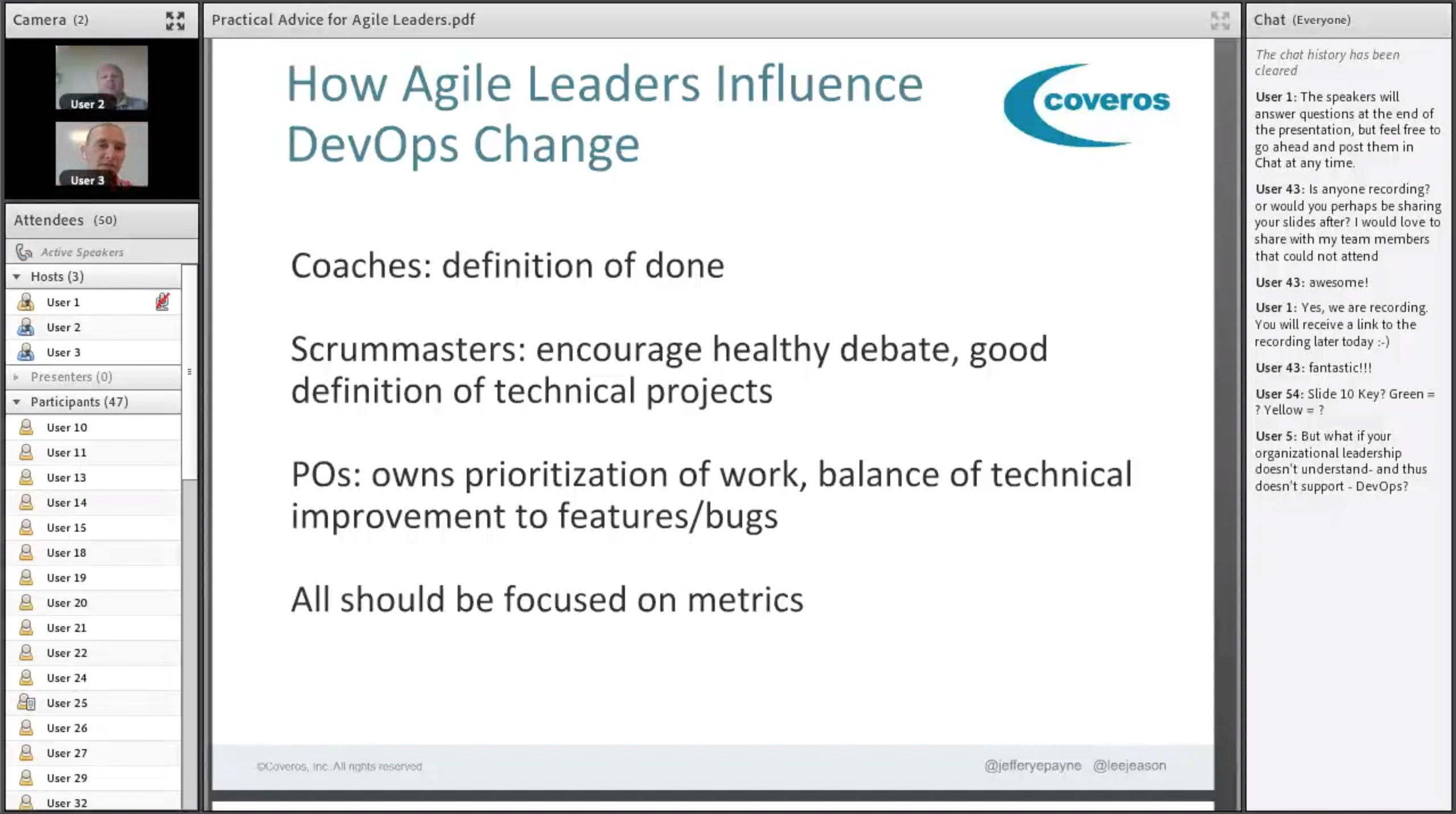 Is your company currently going through a DevOps transformation? Are you wondering what that actually means? This webinar will explain the fundamentals of what DevOps is and how you can help as an agile leader in your organization. Learn about new technical skills, how to evaluate the value and priority of DevOps projects, and how to measure the success of your work over time. Download the session materials. 
Never Miss a Thing.
Sign up for our mailing list and stay up to date
on training opportunities.