Bring A Course To Your City
Bring A Course To Your City
Looking for a course for your team but don't see a city in your area? Tell us! In addition to private, On-Site Training courses for teams, our training advocates can discuss scheduling a Public Classroom course for your team in your city.
Organizations with at least three people interested in a specific course can request a date and location be added to our schedule. Please note that classes added will not be guaranteed to run, but classes will be confirmed or cancelled no later than 21 days from scheduled class start. Learn more by emailing [email protected].
For more than thirty years, Coveros companies have helped thousands of organizations reach their goals of producing high-value and high-quality software. Coveros is committed to providing the highest quality education and certification products and to delivering a professional training experience each and every time. Our goal is to be your preferred training partner—now and in the future.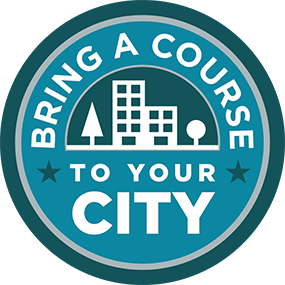 See What Our Students Have to Say
See What Our Customers Have to Say
" "This course should be provided to all developers, functional testers, and QA testers.""
Defense Logistics Information Services
"The course made handling and understanding of an overwhelming amount of content more manageable, understandable and fun. Instructor blended course material with real world experience brilliantly. Course should be required for everyone just starting out in software testing."
" Instructor had great real-life examples to supplement the material. She also tried to keep everything relevant to the class background. "
MDA Information Systems LLC
Never Miss a Thing.
Sign up for our mailing list and stay up to date
on training opportunities.