Bob Payne
Bob Payne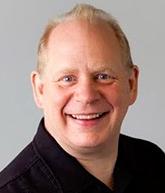 Bob Payne is a leading practitioner and thought leader in the use of Lean and Agile methods for organizational transformation. As an early adopter of Extreme Programming (XP),Scrum and most recently SAFe, he has worked exclusively as an Lean+Agile transformation leader since 1999.  He brings a pragmatic approach to the use of best fit approaches from across the spectrum of Lean+Agile practices and processes.  He believes that the most important piece of any transformation is to build the skills in the teams to build and continuously improve the process.
He is the founder and Chair of the AgileDC conference and is involved and speaks in industry conferences worldwide.  As host of the Agile Toolkit podcast Bob has produced over 170 podcasts, recording a variety of industry leaders and Agile practitioners. With years of Lean+Agile experience, a MSEE in Computer Architectures for Artificial Intelligence and having grown up working in his family restaurant, he brings a unique blend of technical excellence and customer service to bear on his projects and training.
Never Miss a Thing.
Sign up for our mailing list and stay up to date
on training opportunities.