Certifications
Certifications - Agile, SAFe, and Scrum
Coveros offers certification from some of the most recognized and well-regarded organizations within the agile universe. Delivered by top industry experts, our accredited certification courses offer agile professionals skills training and validation as well as industry recognized qualifications.
ICAgile Certification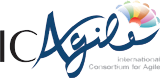 The International Consortium for Agile's (ICAgile) goal is to foster thinking and learning around agile methods, skills, and tools. The ICAgile, working with experts and organizations across agile development specialties, has captured specific learning objectives for the different agile development paths and put them on the learning roadmap. ICAgile certification is knowledge-based and requires people to demonstrate they have learned both why (the value) and how (the mechanics) for a core set of skills.
Recommended training for organizations undergoing agile transformations, From Fragile to Agile: Practical Approaches to Adopting Agile also offers successful attendees certification as an ICAgile Certified Professional (ICP). This foundation course and certification is the gateway to all other ICAgile tracks, including Agile Programming, Agile Testing and DevOps.
NEW! Agile & DevOps Leadership—ICAgile Certification is designed for leaders who see the value of growing an agile organization and are committed to developing themselves as leaders to achieve that aim. This course is newly accredited for the Leading with Agility (ICP-LEA) certification, part of the Business Agility learning path. This highly-interactive course provides organizational leaders what they need to do to successfully implement agile and DevOps in your organization.
Scaled Agile / SAFe® Agilist Certification

Leading SAFe—SAFe Agilist (SA) Certification prepares experienced development, testing, business analysis, product or project management professionals for the SAFe Agilist certification program. The certification validates their knowledge in applying the Scaled Agile Framework®, lean thinking, and product development flow principles in an enterprise software development. Specialized courses are also available for those in SAFe Scrum Master and SAFe Product Owner roles. 
SAFe for Teams solidifies team member knowledge and responsibility for using Scrum, Kanban, and Extreme Programming (XP) in a SAFe environment. This two-day course is based on version 4.5 of SAFe and meets the education prerequisite for the SAFe Practitioner (SP) Certification exam.
SAFe and Scaled Agile Framework are registered trademarks of Scaled Agile, Inc.
Learn Wherever You Are
Live Virtual learning utilizes a feature-rich, virtual classroom to deliver more than 20 of our most popular courses. These live, online classes are delivered by certified experts and include engaging discussions, hands-on exercises, breakout sessions, and more.
Our Promise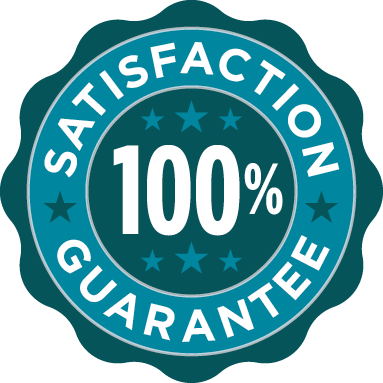 For more than twenty-five years, Coveros companies have helped thousands of organizations reach their goals of producing high-value and high-quality software. We offer a 100% satisfaction guarantee on all of our training courses. Our promise is simple—if we are unable to satisfy you, we will gladly refund your registration fee in full.
See What Our Students Have to Say
See What Our Customers Have to Say
"Good format, like that we could see the instructor, who was particularly enthusiastic, responsive and knowledgeable. Well-paced."
" This course helped me gain a nice library of tools to use in my Quality career as a supplement to my manual skillset and enhance my automation. The additional systems testing information provided me with a good edge for working with the developers and engineers on my teams. "
"Excellent class! I have been doing my own (book learned) TDD for years but Rob (Myers) did an excellent job of putting it all together in a cohesive whole. "
Need More Direction?
Our learning journeys point you to the methods and skills you and your organization need to move to a new state, with improved core competencies and accelerated delivery methods.
Never Miss a Thing.
Sign up for our mailing list and stay up to date
on training opportunities.