Certifications
Certifications - ISTQB Software Tester

Are you looking for an internationally recognized certification in software testing? Delivered by top experts in the testing industry, the Coveros accredited certification training program prepares you for the ISTQB® certification exams. The International Software Testing Qualifications Board (ISTQB) is a non-proprietary organization that has granted more than 500,000 certifications in more than 100 countries around the globe. Certification demonstrates a knowledge of software testing and is based on a Body of Knowledge and examination guidelines that are applied consistently across the world. This program is the only internationally-accepted certification for software testing accredited through its network of national boards.
ISTQB Foundation Level Certification Courses
Software Tester Certification—Foundation Level is an accredited training course designed to help you prepare for the ISTQB Certified Tester—Foundation Level (CTFL) exam. Foundation Level certification is designed for software professionals who need to demonstrate practical knowledge of the fundamental concepts of testing—test designers, test analysts, test engineers, test consultants, test managers, user acceptance testers, and developers—as well as those who need a basic understanding of software testing, such as project managers, quality managers, development managers, business analysts, IT directors, and management consultants.
Recently, the ISTQB released a new Certified Tester Foundation Level (CTFL) syllabus. While the fundamental principles and best practices of testing remain, a number of areas have been updated to take into account modern industry trends. However, CTFL certification is good in perpetuity. Once a professional has earned the certification, they retain the credentials even if the criteria are updated. Read our CTFL2018 FAQs.
Download the 2011 ISTQB Foundation Level syllabus
.
Holders of the Foundation Level certificate are also eligible to continue on to advanced-level software testing qualifications and to qualify their competencies in agile testing. 
ISTQB Agile Tester Extension Courses
Working in an agile environment? The ISTQB also offers an Agile Tester Foundation Extension, for those who already hold an ISTQB Foundation Level certification. Agile Tester Certification is an accredited course to prepare CTFL holders for the Agile Extension exam. Download the ISTQB Agile Extension syllabus.
ASTQB Mobile Tester Certification Courses
ASTQB's Mobile Tester Certification exam was created using the latest mobile testing standards. The certification is based on the ASTQB Mobile Tester syllabus (body of knowledge) that was created by a group of international experts. Mobile Application Testing is an ASTQB accredited course for the Mobile Tester Certification exam. Coveros recommends Software Tester Certification—Foundation Level or the CTFL as a prerequisite for those seeking ASTQB Mobile Testing Certification. Download the ASTQB Mobile Tester syllabus.
ISTQB Advanced Level Certification Courses
Advanced Level certification is aimed at professionals who have achieved an advanced point in their careers in software testing. This includes such roles as testers, test analysts, test engineers, test consultants, test managers, user acceptance testers, and software developers. The advanced certification scheme is divided into along career tracks: Test Manager (CTAL-TM), Test Analyst (CTAL-TA), Technical Test Analyst (CTAL-TTA), Test Automation Engineer (CTAL-TAE), and Security Tester (CTAL-ST). Coveros offers Advanced Tester Certification—Test Manager, Advanced Tester Certification—Test Analyst, Advanced Tester Certification—Technical Test Analyst, and Advanced Tester Certification—Test Automation Engineer courses, all of which cover the most recent updates to the ISTQB syllabi. The ISTQB Foundation Level Certification (CTFL) is a prerequisite for any ISTQB Advanced Level Certification. Download the ISTQB advanced-level syllabus for Test Managers, Test Analysts, Technical Test Analysts, and Test Automation Engineers.
On-Site Training
Let us bring the training directly to you! Choose from over 60 courses.
Our Promise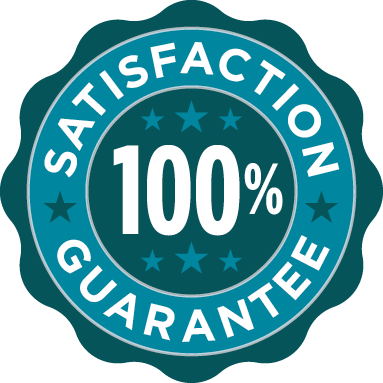 For more than twenty-five years, Coveros companies have helped thousands of organizations reach their goals of producing high-value and high-quality software. We offer a 100% satisfaction guarantee on all of our training courses. Our promise is simple—if we are unable to satisfy you, we will gladly refund your registration fee in full.
See What Our Students Have to Say
See What Our Customers Have to Say
"Your eLearning courses are great for the downloadable templates, fact sheets, and other resources available for more info. "
" Enjoyed the class, and I feel very prepared for the test and more importantly, to work on agile teams. "
"Case study allowed me to see a real life situation and how beneficial the agile process/methodology can be. "
Never Miss a Thing.
Sign up for our mailing list and stay up to date
on training opportunities.